Welcome to Thunderboat Graphics.com! We supply graphics for Radio Control raceboats of all sizes from 1/10th Scale FE to 1/6 Scale Gas Scale Unlimiteds and Classic Thunderboats. We do a number of other classes of Nitro and Gas boats as well. But we specialize in 1/8 Scale Unlimited Hydros. You can get Scale Graphics in several places but the Scale enthusiast that wants the graphics right come to us every time. Why are we different? First, our Scale sets are more accurate and complete than any place you will find. We make every effort to have every decal that appeared on the real boat and it will be the right color and size or we will replace it for free. We treat our sets like we were making them for OUR OWN boats. Keep in mind that almost all of our sets are sized to Newton Marine paint schemes so there may be some variation between the paint scheme and the hull kit you have so please tell us what hull you have as some custom sizing may be necessary. We may be a little more expensive and sometimes we have delays but our decals are second to none. Take a look around and if we don't have the set you want we'll draw it for you. All sets listed have the full permission of the copyright holder to use the logo and or artwork for use in model boating. In fact many of our sets contain the original artwork from the sponsor. Prices Listed are for 1/8 Scale Unlimiteds. For Gas Scale and Thunderboats add $25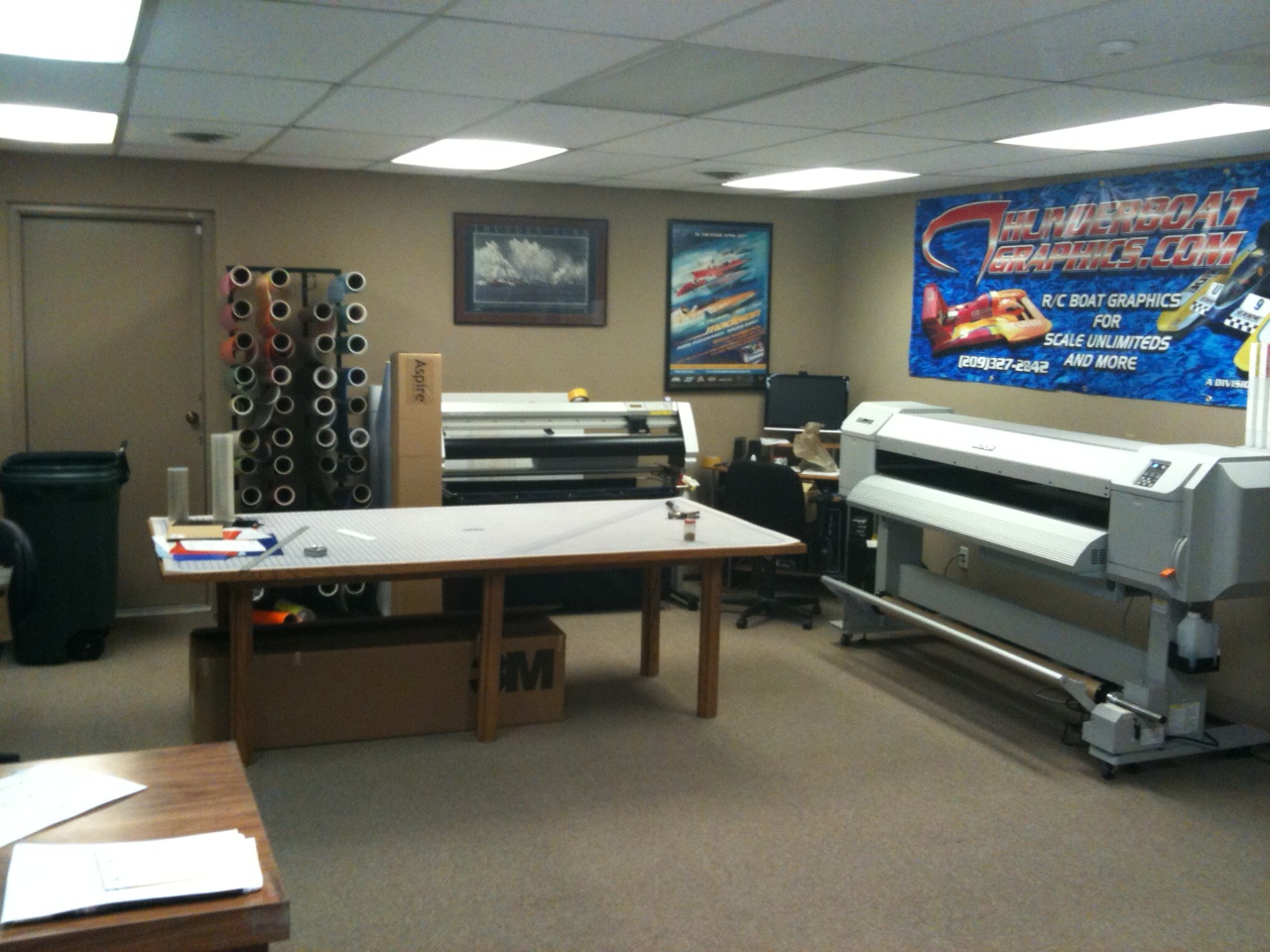 Featured News
6-23-17 - With the 8/1 deadline looming this announcement will come as welcome news. After some major lobbying by a number of boaters we will be keeping the boat graphics shop open for probably one more year. However, if you want decals for this winter's projects the 8/1 deadline would be a good one to aim for. Fall is a very busy time of year for us and production on graphics slows down til about November.
Also since we are going to stay around a bit longer a complete overhaul of the website will be happening as well.
3-14-17 - IMPORTANT! We have signed a new lease and will resume taking orders. However, we will be phasing out boat graphics later this year. The absolute last day for orders will be August 1st, 2017.
1-25-17 - IMPORTANT! We will be suspending taking new orders as of 1/31/17. Our current lease is up on 2/28. We are not renewing it due to improvements that have not been done by new owner. If a new lease cannot be secured we will be closing indefinitely. Our apologies for any inconvenience.